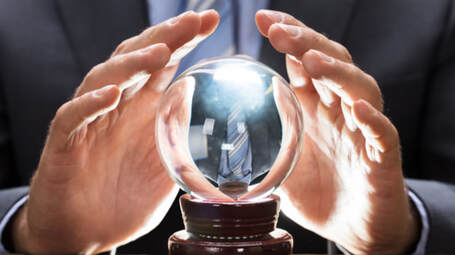 A recent study for drug development shows that only 1 in 10 drugs which enters into a clinical trial is approved by the FDA! The article sates:
Washington, D.C. (January 9, 2014) – Today, Nature Biotechnology published a peer-reviewed paper co-authored by the Biotechnology Industry Organization (BIO) Industry Analysis and BioMedTracker (BMT) highlighting results of a study showing that the overall success rate for drugs moving through clinical trials to FDA approval from late 2003 to the end of 2011 is near one in 10. Previous reports, taken from earlier years, showed the rate of drug approvals is one in five to one in six.
Before Congress enacted the ODA (Orphan Disease Act) in 1983, only 38 drugs were approved in the USA specifically to treat orphan diseases. Which is just less than 6 drugs for every 1000 rare diseases. Now that is just appalling! But since this act was put in place another 503 drugs were approved for orphan drugs or 8 per 100 rare diseases, more than 10 times as many drugs. To become an approved orphan drug, a drug company must first apply for a "orphan drug designation", if they are approved for a designation, they receive many benefits, but must still go through the rigorous FDA approval process.
If we look at the most recent data and compare new orphan drug approvals by the FDA compared to the number of recent orphan drug designations, their success rate is 1 in 10, or very close to that for all cancers. This is a little different measure than the clinical trial numbers for all cancers because the designations are based on a FDA review of an application presented to the FDA by the drug companies, and many may not be in clinical trial. They are most likely not in clinical trial because the FDA provides a 50% tax break on all clinical trial costs, so why spend on clinical trials until you qualify for the rebate. The number of designations are therefore probably much greater than the orphan drugs on clinical trial. The likelihood is the actual approvals for drugs given an orphan drug designation that reaches clinical trial is much greater than are the ones based on the number designated as orphan drugs. Hope I did not lose you because I did not have access to the number of orphan drugs on clinical trial which made it to FDA approval, so I use the designations as a surrogate. What is absolutely remarkable is drugs now designated as orphan drugs have the same probability of approval as do all drugs in clinical trial.
How does the FDA come into play on these outcomes? What about this crystal ball? And how does the Myeloma Miracle fare in this type of comparison? The FDA requires an application process for a drug to be approved. The documentation is then reviewed by the FDA. When reviewing a request for orphan drug designation, FDA considers the mechanism of action of the drug to determine what distinct disease or condition the drug is intended to treat, diagnose or prevent. Whether a given medical condition constitutes a distinct disease or condition for the purpose of orphan-drug designation depends on a number of factors, assessed cumulatively, including: Pathogenesis of the disease or condition; course of the disease or condition; prognosis of the disease or condition; and resistance to treatment. These factors are analyzed in the context of the specific drug for which designation is requested. If the FDA approved the designation, they believe the drug to be a good candidate for the intended orphan disease, provide financial incentive, fast track the approval, and help the approval process with incite into what is required to obtain FDA approval. The FDA becomes an invaluable asset.
For myeloma the FDA seems to have a BIG SHINY and almost flawless crystal ball! The process of approval for drugs from designation as an orphan drug to FDA approval is 5 years, so if I look back at 2010 through 2014 designations I should be able to capture most of the approvals from 2015 through 2018. When I do this there were 21 designations for Myeloma and 9 approvals. This would be a 42% chance of an orphan drug designation for myeloma being approved by the FDA versus 10% for all drugs and for the recent experience for all orphan drugs. Four times more likely to approved than for any other drug!
What are the take a ways from this posting?
1) The FDA orphan drug designation process provides a significant improvement in the approval of all orphan drugs! From 38 total orphan drugs to 548 total drugs.
2) Even with this improvement there is still just 548 orphan drugs for the 6000 orphan diseases. Less than 1 in 10 orphan drugs has an orphan disease specific drug. It means we must have many more orphan drug designation applications because 1 in 10 will get approved! More applications means more approved drugs.
3) The Myeloma Miracle continues with a total of 19 approved drugs! CLICK HERE.
To have 19 total drugs, myeloma must not only have 4 times advantage in approvals, but must have many more orphan drug designation applications entered. I become more astounded by the progress made by the Myeloma Treatment Community (researchers, myeloma specialists, patient advocates, drug companies large and small, caregivers, patients, FDA, NCI, IMF, MMRF, and Myeloma Crowd)
Good luck and God Bless your Cancer Journey/ editor@myelomasurvival.com
For more information on multiple myeloma CLICK HERE and you can follow me on twitter at: https://twitter.com/grpetersen1