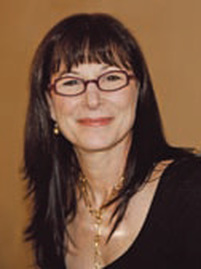 Susie Novis
First, what is the myeloma miracle? It is the outstanding drug development, which we had last year, and the continuous improvement achieved in survival and quality of life with each new development. We do have some of the best and most dedicated researchers and myeloma specialists in the world. How did this come about? I believe the myeloma advances have had three major components which are the centerpiece of the recent outstanding progress in survival and drug development. These components, like the three legs of a stool are as follows.
Component 1 – The founding of the IMF and its development. The International Myeloma Society has provided a place for patients to obtain information on myeloma, including IMF support groups. In addition it provides a forum for doctors to share ideas, develop strategy, coordinate clinical trials, and the decimation of their findings. The doctors who joined in on these programs have became the de facto myeloma specialists.. There is no degree called myeloma specialist, however, those who participated in the IMF efforts have become the closest thing to one.
This became a necessity for Susie Novis, who with Brian Novis and Dr. Durie, founded the IMF. From the IMF web site Susie wrote the following.
Shortly after she and Brian Novis were engaged, he was diagnosed with myeloma. Brian received his diagnosis over the phone. His doctor called him at work and said, "You have multiple myeloma." Brian said, "What's that?" The doctor replied, "It's a cancer of the bone marrow, you have 3 to 5 years to live, stop by my office on your way home." He was just 33 years old.
Like everyone who hears the words multiple myeloma for the first time, they were in shock and, worst of all, they felt completely alone. At the time, there was no place for myeloma patients and their families to turn for help or support. Susie remembers that when she should have been picking out china and a wedding dress, she was searching for medical information for her fiancé. "We wanted to help prevent future myeloma patients and their families from experiencing the same sense of isolation we had to struggle with." Susie Novis
In four short years Brian Novis died at 37 years old, and it would have been so easy to just put this tragic chapter of Susie's life in the rear view mirror. But no, she would selflessly carry on to honor her husband's memory. I have seen a number of caregivers who have done the same thing, and their example is just wondrous and awe inspiring. At this years Pat's Survival School, we had several caregivers whose loved one had lost the battle that were represented there, and who were giving back. Anne Pacowta, and Dianna Chiles, both IMF leaders, Pattie Killingsworth, Pat Killingsworth's wife continued the Survival School after Pat's recent death, and Kimberly Alexander, whose NFL football husband died several years ago. These women are truly remarkable for their selfless service. If I could be that strong?
Kathy Giusti
Component 2 – The founding of the MMRF in 1998, or the Multiple Myeloma Research Foundation. The MMRF has been integral in creating a business model which helped priorities research, and most of all developed a fund raising mechanism required to support this research. The NCI has funds for research but hands it out based on their own formula which has provided just 45million for myeloma research. and with the cost of new drug development estimated to be in the 1 to 2 billion dollar range, you can see the basic math is against us. In 2014 the MMRF had been able to raise over $27 million, and they partnered with the drug companies and research community to bring new drugs to market. This has been instrumental in the 4 new drugs approved for the treatment of myeloma in 2015, Myeloma represents 1% of all cancers and yet has produced 33% of all new cancer drugs. Again taking information from the MMRF web site they write the following.
The Multiple Myeloma Research Foundation (MMRF) was founded in 1998 by identical twin sisters Kathy Giusti and Karen Andrews soon after Kathy was diagnosed with multiple myeloma. With limited research funding, no effective treatments, and few clinical trials in the pipeline, the life expectancy of the rare and fatal cancer was just three years.
From its inception, the MMRF has been uniquely focused on building collaborative research models to quicken the pace of scientific inquiry and get patients the lifesaving treatments they desperately needed. It is widely recognized as having transformed the treatment landscape for multiple myeloma patients, dramatically extending patients' survival. It now stands as a new paradigm for other research groups seeking to catalyze progress in other cancers and rare diseases.
The obvious necessity was to find a way to improve on this dismal prognosis. She continues to be dedicated to this effort even though she had an allergenic matching donor transplant in 2006, which has been durable.
Jenny Ahlstrom
Component 3 – This one just may be a little premature for some people, but the focus on high risk disease which is being highlighted by Myeloma Crowd, may just be as important or more important than any of them. Great progress has been achieved in low risk disease, but little to no progress has been achieved in high risk disease. It is my understanding that myeloma will one day morph into high risk disease for most, if not all myeloma patients who have not achieved cure. It is for this reason I believe the MCRI, or Myeloma Crowd Research Initiative, which focuses on high risk disease, is so very important. If we can cure high risk disease, we can cure all myeloma! Jenny Ahlstom, a young mother of six children, with high risk features could not accept the current two year estimate of life expectancy and started the Myeloma Crowd website. From the website they state:
The Myeloma Crowd is a patient-driven initiative to help educate and support multiple myeloma patients. The goal is to simplify complex information and arm patients with important and current information about myeloma in order to help them obtain optimal outcomes.
The Myeloma Crowd and CrowdCare Foundation were created by myeloma patient Jenny Ahlstrom. The Myeloma Crowd now features a wealth of content contributed by other myeloma survivors.
The MCRI assembled a world class myeloma specialist panel who identified the two most likely high risk myeloma projects to pursue. Both projects are immunotherapy projects, so unlike a drug, they do not fit into a pharmaceutical company's portfolio. They are a process like SCT(stem cell transplant), which benefits the hospital more than the drug companies. However, it will still require a lot of money to get through the clinical trial process, and as a result the MCRI is trying to fill this shortfall with crowd funding. I do believe drug companies who can think outside the box, a wealthy benefactor, or capital fund can see the profit they can achieve from owning a piece of patent for the process, which will result in the myeloma cure.
As you may have noticed, the title gave a hint to the fact what we have a group that is heavily weighted to the outstanding women of the myeloma patient and advocate community. I am just so glad they have all shown the initiative to be part of the solution, and create a template for which other cancers might follow. You go "GIRLS"!
And as always, may God Bless your myeloma journey/ Gary Petersen editor@myeloma survival.com
For more information on multiple myeloma go to the web site www.myelomasurvival.com or you can follow me on twitter at: https://twitter.com/grpetersen1