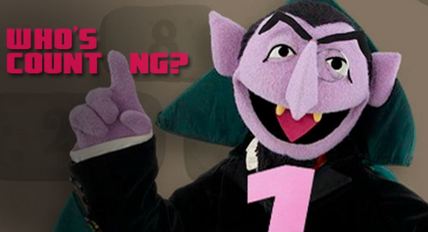 We are in the Holiday Season, and I believe the myeloma patient community has much to be thankful for. What can someone with cancer be thankful for?
1) Our dedicated myeloma researchers and specialists, whose selfless service to the myeloma patient community, is second to none. They are extremely active at major hematology forums like ASH and ASCO. Few incurable cancers have shown the rate of improvement of life expectancy as myeloma, from 9 months to now close to 5 years.



2)

Our dedicated myeloma patient advocates have helped to bring myeloma out of the shadows through social media and on line websites and blogs. Some like Kathy Giusti and Jenny Ahlstrom have started the outstanding patient- centered MMRF and MCRI foundations. Others also have given so much to educate the myeloma patient community, a few of whom are Pat Killingsworth, Yelak Biru, Cindy Chemilewski, Jim Omel, Jack Aiello, and Dana Holmes.



3) Also Myeloma Patient Caregivers, who make the unbearable bearable. Some like Susie Novis have gone on to create the International Myeloma Foundation. Those who have lost their loved ones, but continue their service to the myeloma patient community like Ann Pacowta and Dianne

Chiles of my North Florida Support group,
Kimberly Alexander, and I am sure many more.
4) And the myeloma drug companies who first brought us the breakthrough drugs of Velcade and Revlimid, then Kyrolis and Pomalyst, and now Panobinostat, Daratumumab, Ixazomib, With each new drug, overall survival and progression- free survival continue to improve to the point where survival and life expectancy are getting ahead of the statistics.

5) Our doctors no longer say myeloma is a death sentence, but worse case say it is on the verge of being chronic but treatable, to others who are talking cure.



6) There has been a consolidation of the Myeloma treatment continuum to the point where most myeloma specialists believe in treatment, which includes induction, transplant (if eligible), consolidation, and maintenance.

Treatment is becoming more of a science than an art. Specialist treatment opinions are becoming more congruent, making it far more understandable to the myeloma patient.

7) Patient Advocates and drug companies are partnering to provide improved awareness and help to fund research through programs like the Takeda support of the MCRI initiative, and the Sanofi supported #IMambo4Myeloma program to support ASH. With a history of only 3% of people even knowing what myeloma is, it is important to get the word out so people can be informed. Because with myeloma, knowledge is LIFE.



8

) There is now a whole new world of treatment options under development using immunotherapy with CAR T cells and MILs, which holds the hope of a cure for high risk disease. And if successful on high risk, this will benefit all myeloma and with fewer and milder side effects.

Good luck and God Bless your Myeloma Journey/ editor@myelomasurvival.com
For more information on multiple myeloma CLICK HERE and you can follow me on twitter at: https://twitter.com/grpetersen1