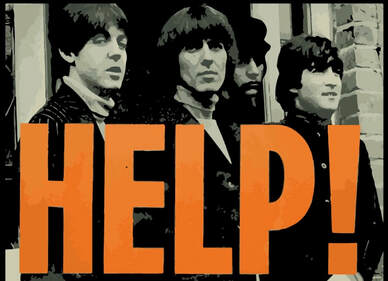 Cindy Chmielewski (or on twitter @MyelomaTeacher) does not give up easily. She is a Myeloma Patient Advocate and works tirelessly to provide assistance to the myeloma patient community. She was at the FDA advisory meeting which was to provide a nonbinding recommendation on the approval of Selinexor for end stage myeloma patients who have exhausted all available drugs. She and all myeloma patients, advocates,and myeloma specialists had recommended the FDA give these patients the opportunity to have access to the drug. I believe the draft document which was reviewed was quite negative, but all of the questions raised were answered by the myeloma patients, myeloma specialists, and advocates to their satisfaction. Selinexor has been given positive feedback by myeloma specialists almost universally, so the fact the approval was delayed for at least 2 years was heartbreaking. One interesting comment on twitter by the Patient Advocate Yelak Biru stated, "there is precedence where the FDA has approved Panobinistat despite negative vote from the independent ODAC committee. There may be a potential for them to do that as these cohort of patients really need an option." Cindy wrote the following request, and I will write the FDA, and pass it on to all of you to do the same. The panel was influenced because the drug can be used on a compassionate use basis, but the myeloma specialists made clear the 85% of patients being treated at community hematologists would not recieve Selinexor due to the lack of available necessary resources at community practices. Together we can SAVE LIFE!
Cindy <lawcynthia@aol.com>
To:Myeloma community
Mar 6 at 10:02 AM
Hello My Friends,
Many of you were also disappointed in the outcome of the ODAC meeting on Selinexor. There is still time to voice your concern.
Below are the email and phone contact details for Ann Farrell and Nicole Gormley, who are leaders at FDA responsible for Hematology/Oncology drug approvals at FDA, should you or other advocates decide you would like to reach out. Feel free to share this with others.
Contact Information
Richard Pazdur, MD
Director, Oncology Center of Excellence
Acting Director Office of Hematology Oncology Products
301-796-2340
Richard.pazdur@fda.hhs.gov
Ann Farrell, MD
Director, Division Hematology Oncology Drug Products
301-796-1352
Ann.farrell@fda.hhs.gov
Nicole Gormley
Cross-Disciplinary Team Leader and Supervisory Physician
240-402-0210
Nicole.gormley@fda.hhs.gov
Thanks,
Cindy
Thank You Cindy and Yelak. Selinexor is a new class of drugs, and each new class of drugs has increased myeloma life expectancy by 20 to 25% from 3 years to nearly 6 years.