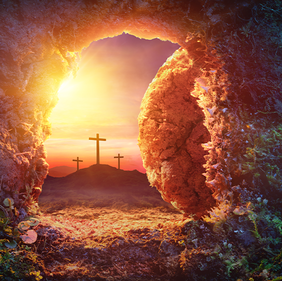 With the challenges of COVID19, it becomes hard to remember the wonderful improvements seen in myeloma over the years, and the critical part the leadership of myeloma scientists, specialists, advocates, drug companies provide and the remarkable work of the FDA and its Orphan Drug Designation, without which orphan drug progress would have languished, as it had for decades.
In September of last year I wrote the blog post(
CLICK HERE
) outlining how all myeloma drugs in the last 16 years had two FDA designations for each approved drug. One being an Orphan Drug Designation, and the other being Fast Track, Priority Review, Breakthrough, etc. Remember there are more than 6000 orphan diseases and majority of these diseases have not one approved orphan drug. Myeloma patients should feel blessed to know they have had 10 new drugs approved in the last 16 years. In addition, Myeloma (an orphan disease) has 7 drugs which all had two FDA designations, but have yet to be approved. These drugs include the following:
Drug Company Designations Description
AMG420 Amgen OD&FT (BCMA) Bispecific T-Cell Engager
(BiTE®) Antibody Construct
CLR131 Cellectar OD&FT Radiotherapeutic phospholipid drug
conjugate (PDC™)
GSK2857916 GlaxoSmithKline OD&BT (BCMA) antibody-drug
conjugate (ADC)
bb2121 Celgene OD&BT BCMA chimeric antigen receptor
CAR T
Galinpepimut-S Sellas OD&FT Immunotherapy vaccine to elicit a
strong response against WT1
P-BCMA-101 Poseida OD,FT&BT Autologous chimeric antigen receptor
(CAR) T-cell therapy
Melflufen Oncopeptides OD&AA Drug activated by aminopeptidases,
overexpressed in myeloma
So how have we fared with this list?
AMG420 – has dropped from the list in favor of a kinder gentler similar drug called AMG701, however AMG701 has only one FDA designation.
All of the other drugs on the list are progressing very well, with GSK2857916 and bb2121 expected to be approved in the next several months.
For the first time in 16 years, two new drugs have been approved without dual FDA designations. However, one is another CD38 antibody similar to Daratumumab called Sarclisa® (isatuximab-irfc) by Sanofi for patients with relapsed refractory multiple myeloma. Another approval is subcutaneous Daratumumab called Darzalex Faspro.
In addition we must add two more to the list of candidates with two or more FDA disignations.
Drug Company Designations Description
JNJ-4528 Janssen OD&BT CAR-T with two BCMS-targeting
Single domain antibodies
CT053 CARsgen OD, RMAT* A fully human anti-BCMA CAR–T Therapy
* The RMAT designation is given to regenerative therapies intended to treat, modify, reverse, or cure a serious condition.
Other drugs which already have an orphan drug designation and have the potential to obtain another FDA designation include: Amgen's AMG701(replaces AMG420), Molecular Partners MP0250, DARA BioSciences KRN5500, and SUTRO's STRO-001.
Historically each approval of a new class of drugs (eg. Imids and Proteasome Inhibitors) have added a year or more to myeloma life expectancy, so approval of these drugs could double the current myeloma life expectancy. Now that is GREAT NEWS!

Good Luck and May God Bless OUR myeloma journey. For more information on multiple myeloma CLICK HERE and you can follow me on twitter at: https://twitter.com/grpetersen1